"That'll work out!" - what is it like to live in Austria?
Since I also lived in the USA and England as a child, I have a bit of a comparison, because I have spent most of my life in Austria. I don't even know where to start and still want to break with the stereotypes of Hollywood and advertising being imposed on Austria.
Anecdotes to be told now exist like a dime a dozen, but you have to start somewhere. I try as best I can to take the political aspect out of the picture, but it still won't work out completely. That's why I decided to just tell you about a few things across the vegetable garden about my life in Austria.
One thing in advance: we Austrians often cannot do anything with the clichés that are imposed on us. Of course, many of us like to eat schnitzel and drink beer, but just as many of us have never seen "The Sound of Music" and I've only been able to yodel since a fun yodel seminar last winter in Kaprun.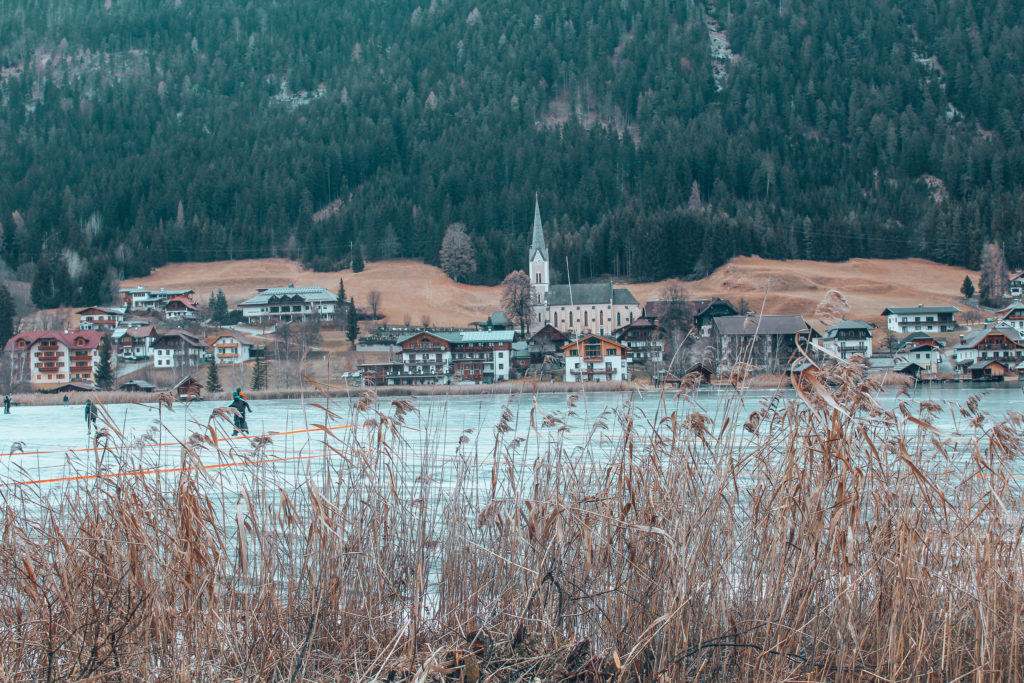 The clock ticks more slowly in Austria
There is a saying that goes: "If the world should ever end, I will move to Vienna, because everything will happen there fifty years later." (Gustav Mahler) and it's so true. In Austria everything goes more slowly - in every situation you can imagine. And I personally love that. Even if you feel like you are in a big city after a long time in Vienna, you will only realize how cozy and small Vienna and Austria actually is and how relaxed after returning to a trip to London, Berlin or Bangkok life is here.

Love-hate relationship with Vienna
Many Austrians perceive Vienna as a huge city, everything is stressful and much more expensive, the people there are stressed and grumpy and yet there is so much to see, so many shops that can only be found in the capital and so a weekend in Vienna is one , just in there twice a year. Personally, I've always loved Vienna. My aunt lives here, I spent at least a week here every summer as a child and with my internship at the Sacher I got to know and love everyday life in Vienna.
Yes, Vienna is faster than the rest of Austria - but as I said in point 1, it's still incredibly relaxed here. Of course, tourist hotspots such as St. Stephen's Cathedral, Schönbrunn and Kärntnerstraße are very busy and full of people. But Vienna can also be incredibly quiet. Picnicking in the Augarten, drinking Aperol Spritzer on the Danube Canal, watching the sunrise over Vienna from the Jubliläumswarte and the small streets in the 7th and 8th district, just to name a few examples. As in any other city, you have to look down the tourist trail to learn to love the city.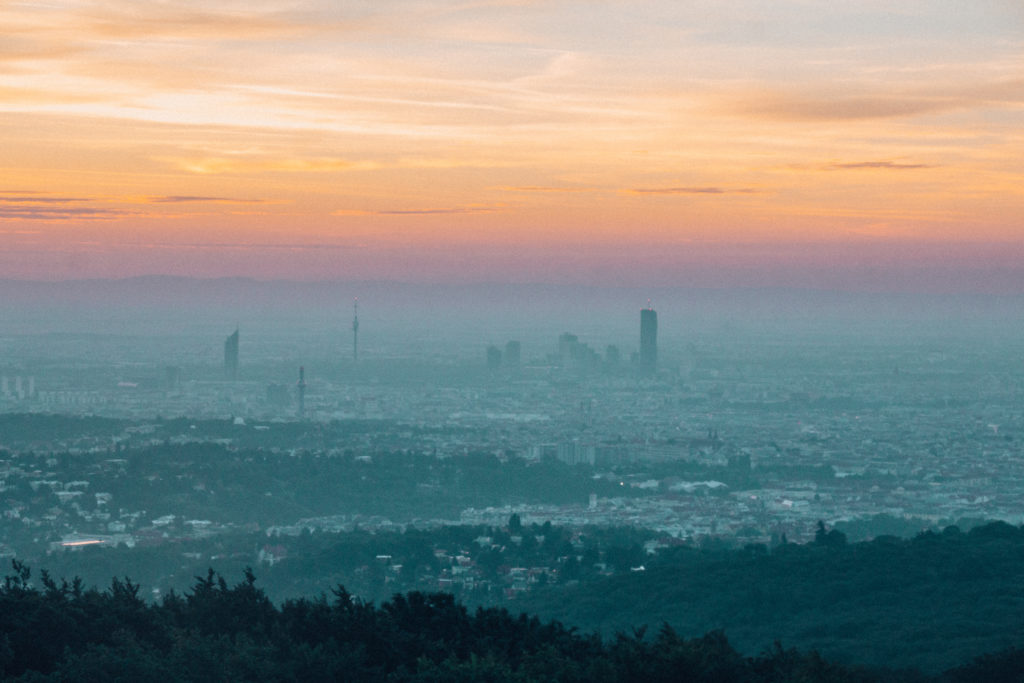 We love our coffee dates
When I was little, I often slept with my grandma on weekends. I can well remember that Saturday morning was reserved for coffee with her friends in town and from time to time I was allowed to come along. I think this tradition runs through all girl-friend groups in Austria that I know. While there were only two or three nice cafés in Villach, the city in which I grew up for the most part, since we've been living in Vienna we've been spoiled for choice and it feels like my favorite café changes every two months. In Austria, by the way, people mostly drink "extended" - which is actually just an espresso with more water. If you are just starting to drink coffee, you usually start drinking café latte or latte macchiato - lots of milk to cover up so much of the coffee's taste. Somehow you force yourself to like coffee to be an adult, or was it just me? As you can hear from the types of coffee, Austria has copied a lot from Italy here. Quite logical, since we are neighbors. By the way: the coffee culture in Austria has even been declared a UNESCO World Heritage Site!
Vegan in Austria: it's getting easier and easier!
I haven't eaten any animal products for more than three years - and I have to be honest - it's always getting easy. Namely when it comes to finding something on the map. It's different in the country: especially at family get-togethers with selected menus, it's always stressful for me - after all, I don't want to step on anyone's feet. In almost every restaurant or inn in Austria you will find schnitzel, roast beef and Kaiserschmarren. The vegetarian alternative in many restaurants is mostly fried vegetables, pasta with tomato sauce or cabbage sticks. While there are now many vegan restaurants in Vienna and other restaurants always offer several vegan options, it is not always easy in the country. The emergency plan is usually chips and salad - not exactly healthy either.
Here Austria can really learn something from other countries. But as already mentioned in point 1: in Austria everything just runs a little slower and so I just have to be a little patient. For everyone who has the same problem: I recently discovered the Happy Cow app and even found a completely vegan restaurant in Carinthia!
Winter on the slopes
While one moves to the lakes in Carinthia in summer, winter is reserved for skiing or at least watching ski races. For me nothing is "winter" like the voice of the commentator on ORF 1 at various ski races when it says "only 3 hundredths behind ...". While my whole family is staring intently at the television and cheering when an Austrian skier sets off. By the way, we might as well argue about which ice hockey club is the best now.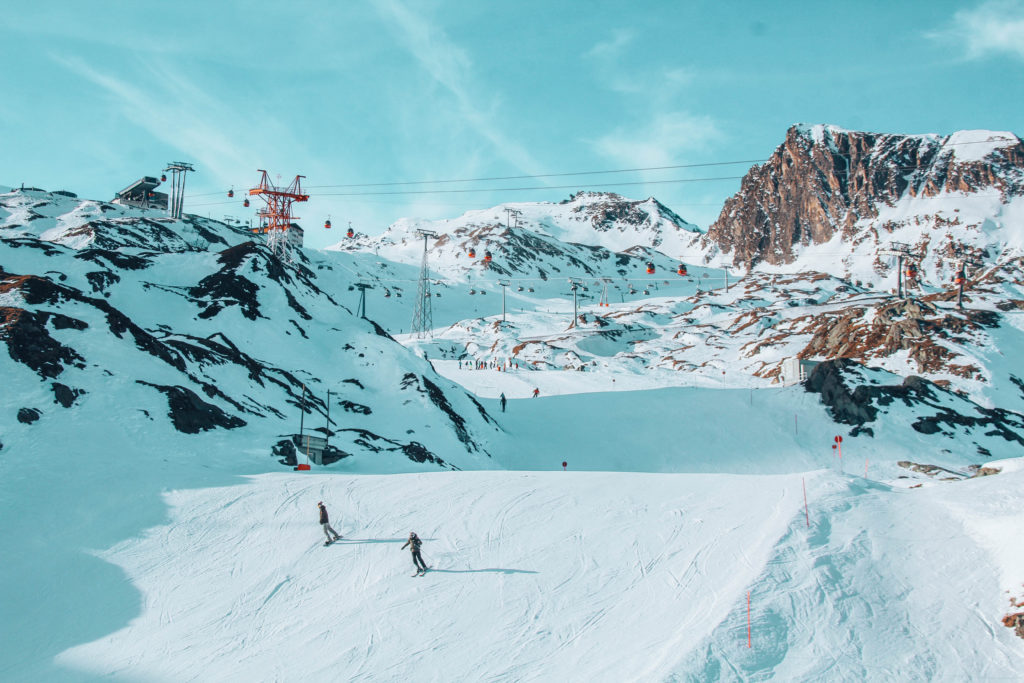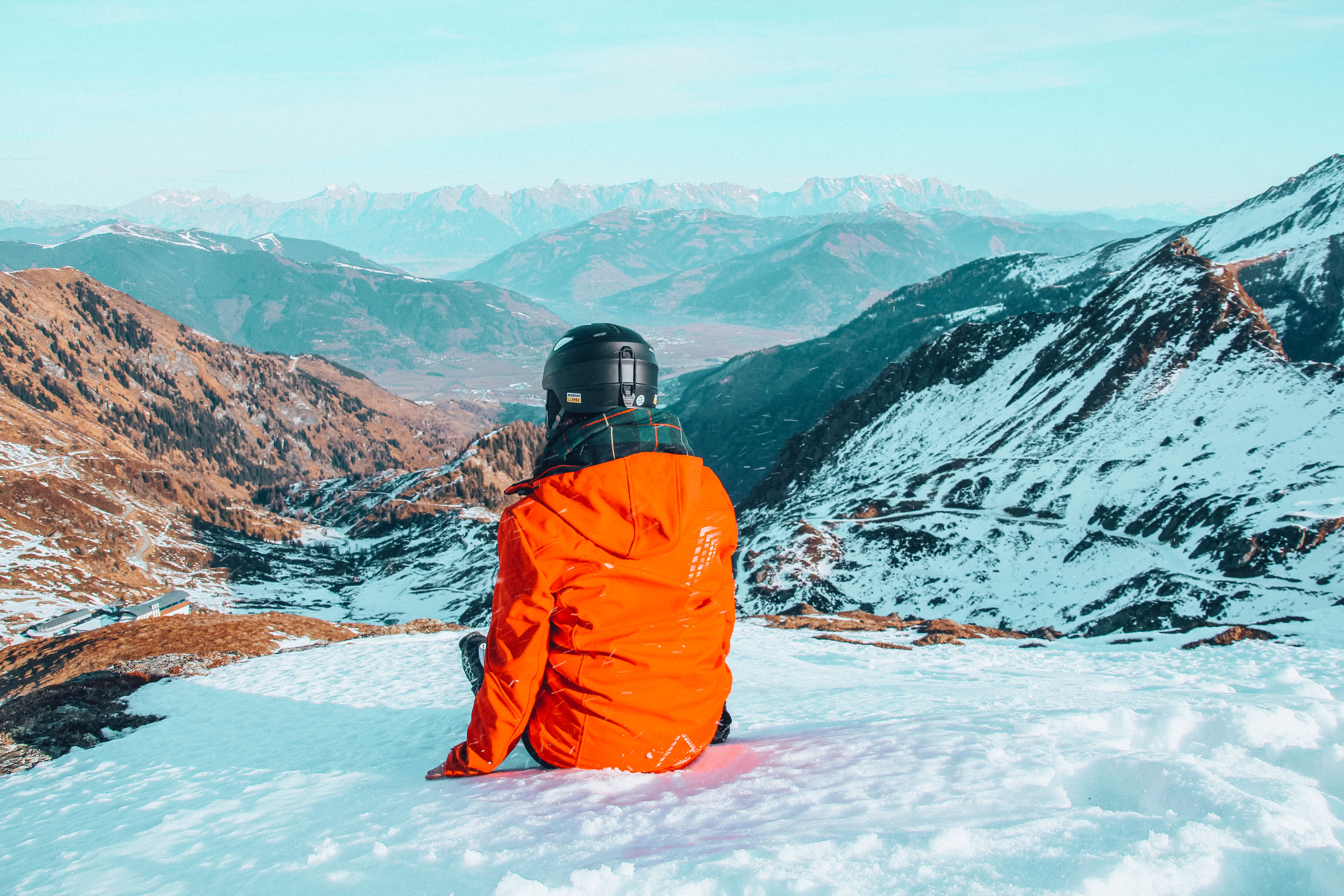 And summer at the lake
In the summer everyone I know is in Carinthia for at least one weekend and I am very happy to have grown up here. While for many the mountains are threatening and you might feel trapped in the valleys by them, for me it is a very protective feeling and my home. There are lakes everywhere in Austria - but I find them particularly beautiful in Carinthia. Did you know that the Carinthian lakes all have drinking water quality?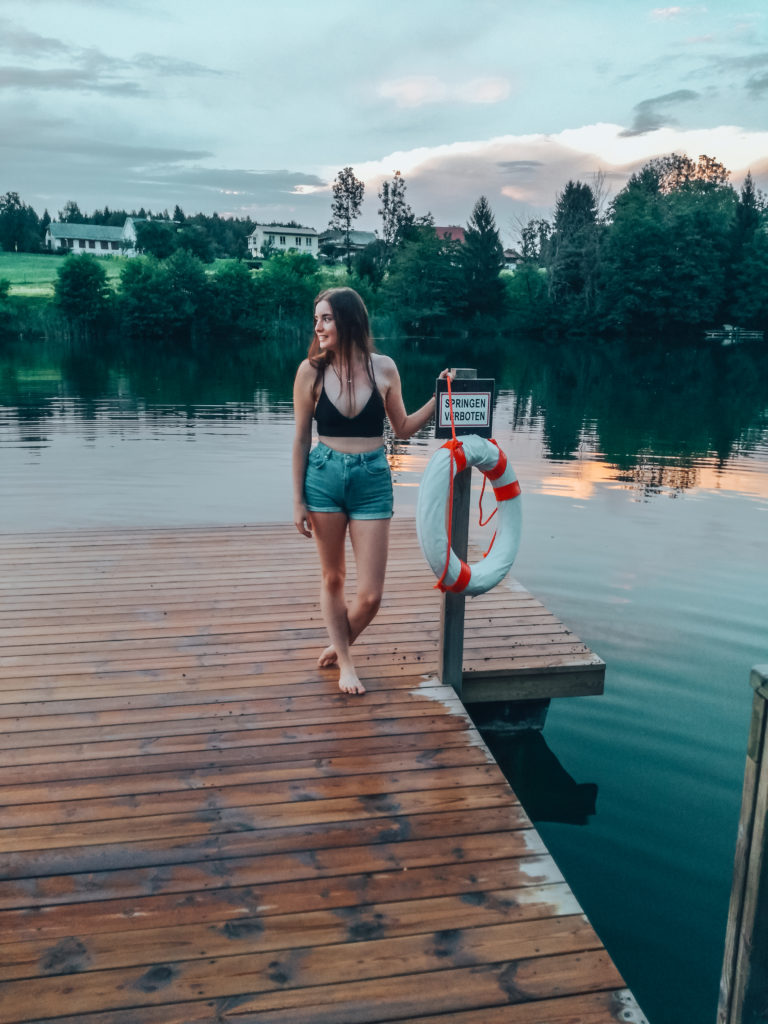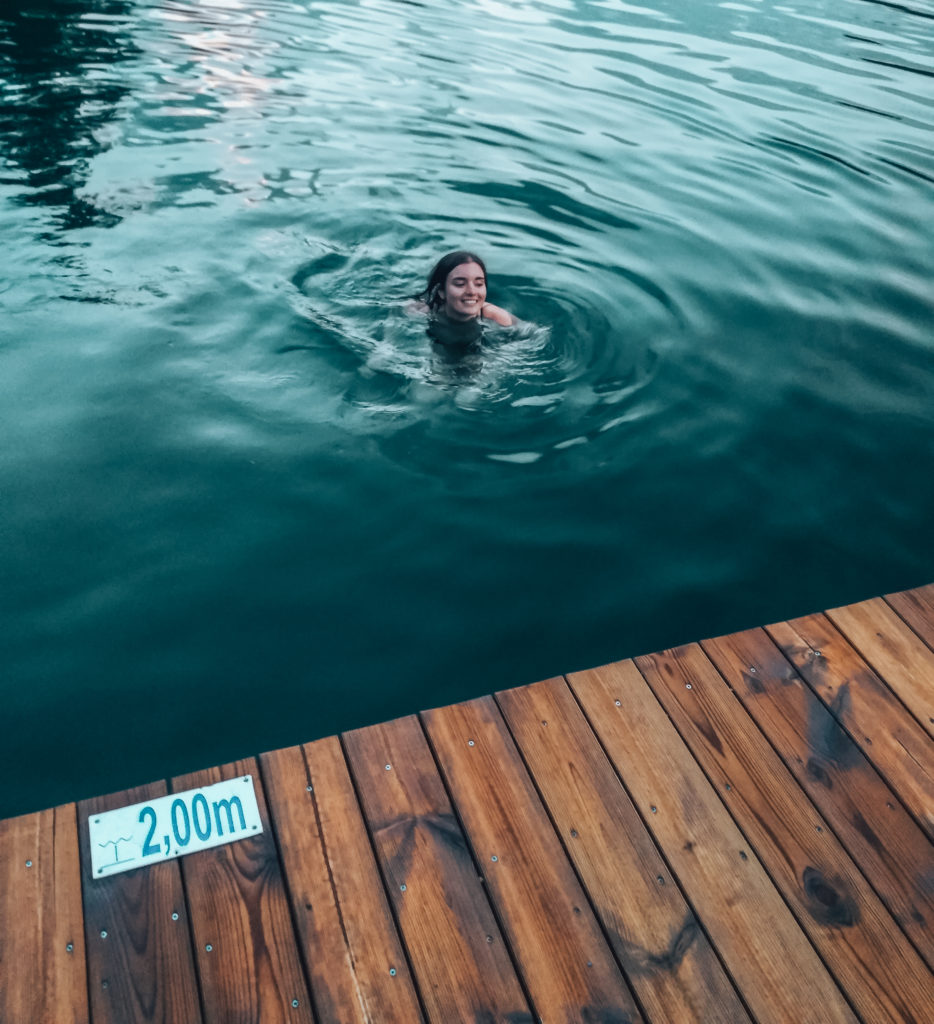 "That'll work out"
We use two phrases that are so typically Austrian: "That works" or "that fits" in every situation. When we get the button on our tight jeans, when we set a time to meet for coffee or when we think about whether the car fits into the parking space. The opposite of this is "It won't work" - something that probably only we Austrians would say - day in and day out. Incidentally, I have not found a comparable translation to make it clear to German friends when to use this phrase. It's best to just take it at every opportunity - it almost always fits.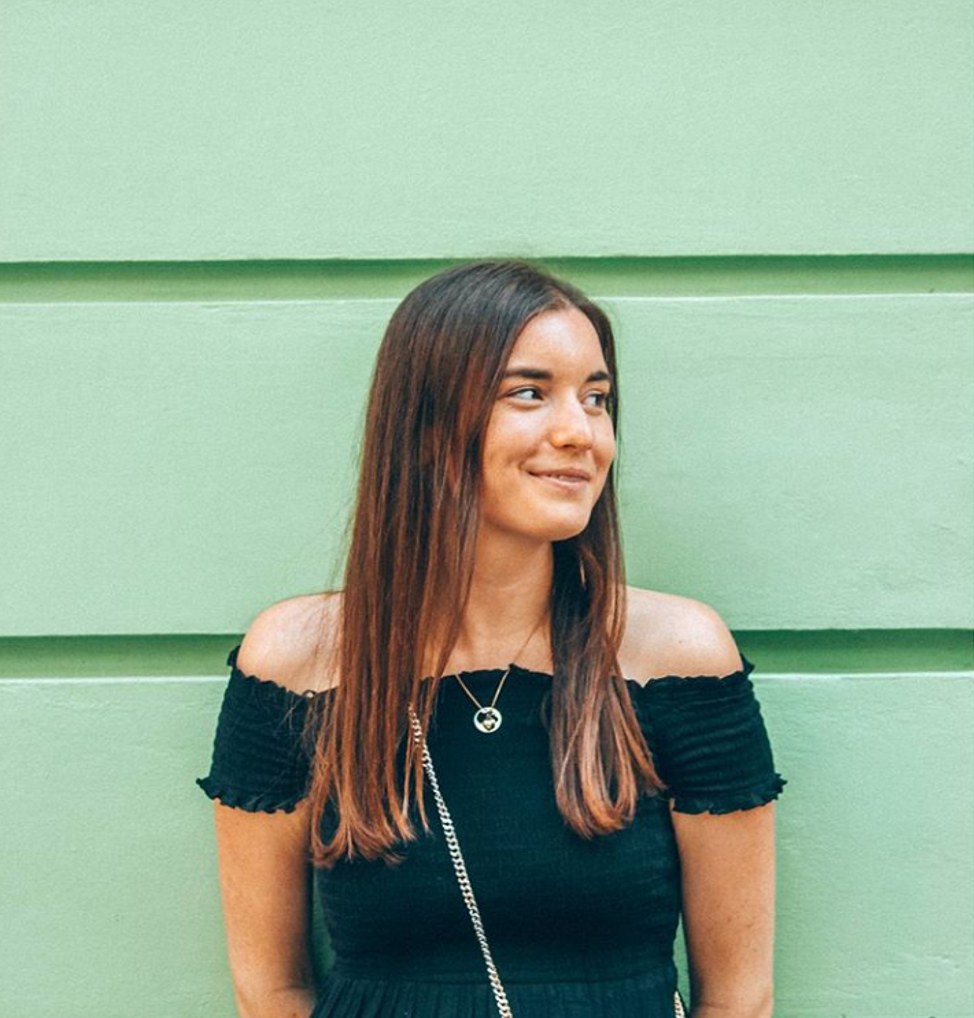 Solve problems in Austrian
This is the Austrian solution for almost every problem. When looking for a solution, you don't want to offend or attack anyone, so in the end you don't actually make a decision. You try to find a compromise, but in the end no one is satisfied. A "not fish, not meat" solution is simply typically Austrian and actually describes us quite well. Incidentally, this mentality runs through all areas - especially in politics. And so it happens that the Viennese in particular always have something to moan and "moan", as they say here. But that's almost a trait and makes the "grumpy" Viennese unique.
Summarized? We Austrians are actually pretty normal anyway and yet very special. Even if we ourselves always believe that Austria is incredibly important, we are actually just a small spot in the form of a schnitzel somewhere in the middle of Europe. I am aware that a lot of things are missing from this list, but I would really like to know what "Typically Austrian" is for you! Please write it down in a comment, I'm very happy.