* This article contains advertising. Our website contains affiliate links (* mark), i.e. references to partner companies, e.g. to the Amazon website. If a reader clicks on an affiliate link and subsequently on a product from our partner company, we may receive a small commission. This means that we cover part of the costs we have for the operation and maintenance of our website and can continue to keep the website free of charge for our readers.
donation
Your donation helps us
If you enjoyed this article, we would appreciate a small contribution to our work! Donate now with Paypal.
display
Distance training to become a holistic nutritionist
Are you interested in what's in our food and want to know how nutrients and vital substances affect the body? Do you want a healthy life for yourself, your family and fellow human beings? Nutritionists are popular - but the holistic aspect that is needed for sustainable health is often forgotten when giving advice. At the Academy of Naturopathy, you will get to know the connections between lifestyle and diet as well as physical and psychological well-being.
That educates interested people like you in around 16 months to become a holistic nutritionist out.
Is this article worth reading?
Share this article
swell
Schuelert N et al, The abnormal cannabidiol analogue O-1602 reduces nociception in a rat model of acute arthritis via the putative cannabinoid receptor GPR55., Neuroscience Letters, 2011 Aug 1; 500 (1): 72-6
La Porta C et al, Involvement of the endocannabinoid system in osteoarthritis pain., The European Journal of Neuroscience, 2014 Feb; 39 (3): 485-500
Hammell DC et al, Transdermal cannabidiol reduces inflammation and pain-related behaviors in a rat model of arthritis, European Journal of Pain, 2016 Jul; 20 (6): 936-948
Philpott HT et al, Attenuation of early phase inflammation by cannabidiol prevents pain and nerve damage in rat osteoarthritis., Pain, 2017 Sep 27
Blake DR et al, Preliminary assessment of the efficacy, tolerability and safety of a cannabis-based medicine (Sativex) in the treatment of pain caused by rheumatoid arthritis., Rheumatology, 2006 Jan; 45 (1): 50-2
Russo EB, Cannabinoids in the management of difficult to treat pain, Therapeutics and Clinical Risk Management, 2008 Feb; 4 (1): 245-259
Rosenberg EC et al, Cannabinoids and Epilepsy, Neurotherapeutics, 2015 Oct; 12 (4): 747-768
n / a, Therapeutic Effects of Cannabis and Cannabinoids, National Academies Press, January 12, 2017
Xiong W et al, Cannabinoids suppress inflammatory and neuropathic pain by targeting α3 glycine receptors, The Journal of Experimental Medicine, 2012 Jun 4; 209 (6): 1121-1134
Iffland K et al, An Update on Safety and Side Effects of Cannabidiol: A Review of Clinical Data and Relevant Animal Studies, Cannabis and Cannabinoid Research, 2017; 2 (1): 139-154
Burgess L, Can CBD oil relieve arthritis pain? October 23, 2017, Medical News Today
Johnson J, Does CBD oil work for chronic pain management? September 20, 2017, Medical News Today
Zerrin Atakan, Cannabis, a complex plant: different compounds and different effects on individuals, Ther Adv Psychopharmacol. 2012 December
Zuardi AW et al. A critical review of the antipsychotic effects of cannabidiol: 30 years of a translational investigation. Curr Pharm Des, 2012
Notice on health issues
This information is passed to the best of my knowledge and belief. They are intended exclusively for those interested and for further training and are in no way to be understood as diagnostic or therapeutic instructions. We do not assume any liability for damages of any kind that arise directly or indirectly from the use of the information. If you suspect illness, please consult your doctor or alternative practitioner
Related articles
EndometriosisThese 6 natural therapies relieve your endometriosis pain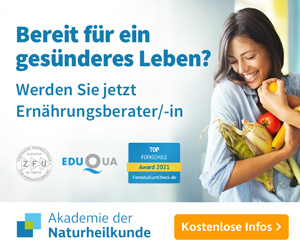 Subscribe to Newsletter
Exciting information about health and nutrition
1x per month
Login Successful. You will shortly receive a confirmation at the specified email address.
With your registration you allow the regular sending of the newsletter and accept the data protection regulations.
HEALTH CENTER © 2021 Neosmart Consulting AG. All rights reserved.