What is unique about Japan
Flavors of Japan Food Tour
Understand what makes Japanese food unique and exquisitely delicious on this interactive and informative gourmet tour of Tokyo's different neighborhoods.
About this activity
Effortless cancellation

Cancel up to 24 hours in advance for a full refund

Covid-19 protective measures

Special health and safety measures apply. Learn more

Printed or mobile voucher accepted

Use your phone or print out your voucher
Your experience
Taste the building block of flavors and ingredients that made traditional Japanese cuisine world famous.
Visit 8 food stations that showcase the different flavors, regions, and traditions of Japanese cuisine and green tea
Enjoy a delicious lunch with a choice of soba, tempura and sashimi sets, grilled fish, chicken or sukiyaki
Try dashi (soup broth), regional snacks, egg rolls (tamagoyaki), Kagoshima fish cakes, eel sushi, artistic Wagashi desserts, and green teas
From the samurai era to the present day, discover this important story with an expert guide
Experience some of Japan's most amazing flavors and develop a deeper understanding of why Japanese cuisine is so exquisite and unique. Learn more about the foods from different regions of Japan, the manufacturing process and why they come from these regions. On this tour, you will visit 7 shops, each representing the different regions of Japan. Your experience includes samples of dashi (Japanese soup stock), tamagoyaki (egg bun), anago (saltwater eel), kamaboko (fish cake), katsuoboshi (fish flakes), satsumaimo (sweet fried potatoes), and wagashi (Japanese dessert). . You'll enjoy exploring a specialty local grocery store and tasting amazing green teas in an innovative yet traditional shop. Enjoy lunch with a selection of soba, tempura and sashimi sets, grilled fish and chicken sukiyaki in a very quiet, authentic location. Next, enjoy an authentic Japanese activity, Wagashi Experience. Enjoy an authentic experience with a Wagashi master preparing an artfully handcrafted dessert in front of you.
A drink
8 stops
Choice of lunch options
Local guide
Tips
Hotel pick-up and drop-off
This activity can only be booked online as the ticket office is closed.
Existing security measures
All customer contact points are cleaned regularly
Guests must keep their distance in vehicles
The number of visitors is limited to avoid crowds
Requirements for travelers
Customers are required to bring and wear masks
All guests must have a fever measurement
Prepare for this activity
The meeting point is in front of Starbucks near the famous Nihonbashi Bridge. (Make sure you get to the one closest to the bridge as there are others in the area.) Your guide will be holding a sign there. The next stops are Mitsukoshimae Station, which is just below the COREDO buildings. You can either use Ginza Line or Hanzomon Line to get there. Once you arrive at Mitsukoshimae Station. Please follow the directions to Nihonbashi Bridge or Nihonbashi Station on the other side of the bridge. about 8 minutes on foot.
Open in Google Maps ⟶
Important information
Please wear comfortable shoes to walk through the market
A minimum of 2 people per booking is required
Strollers are not allowed on this tour
Children must be accompanied by an adult
A copy of your passport is required for anyone aged 10 and over
There are strict guidelines to start our tours on time. This is to protect the enjoyment of all guests and the restaurant partners. We are sorry to say that if the tour does not arrive at the meeting point by the departure time, the tour will start anyway and no refund will be given
When booking, please let the provider know which lunch menu you would like:
1. Grilled fish
2. Chicken sukiyaki
3. Sushi soba tempura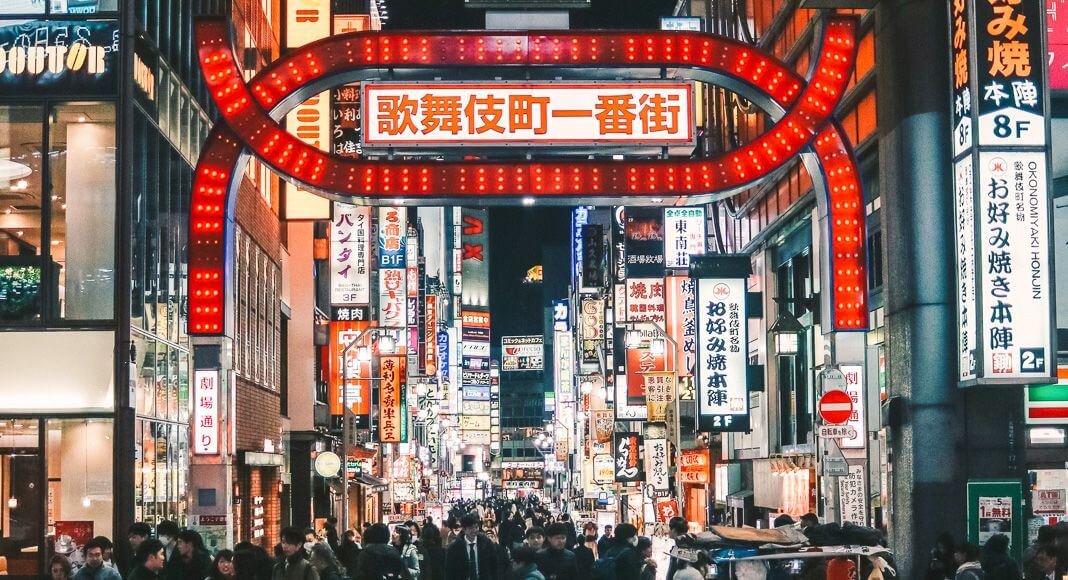 Your travel plan for Tokyo is waiting
We'll send you a handpicked 48-hour itinerary with the top experiences in Tokyo - straight to your inbox.
By registering, you consent to receiving promotional emails. You can unsubscribe yourself anytime. You can find more information in our privacy policy.